Blepharoplasty (BLEF-uh-roe-plas-tee) is a type of surgery that repairs droopy eyelids and may involve removing excess skin, muscle and fat. As you age, your eyelids stretch, and the muscles supporting them weaken. As a result, excess fat may gather above and below your eyelids, causing sagging eyebrows, droopy upper lids and bags under your eyes.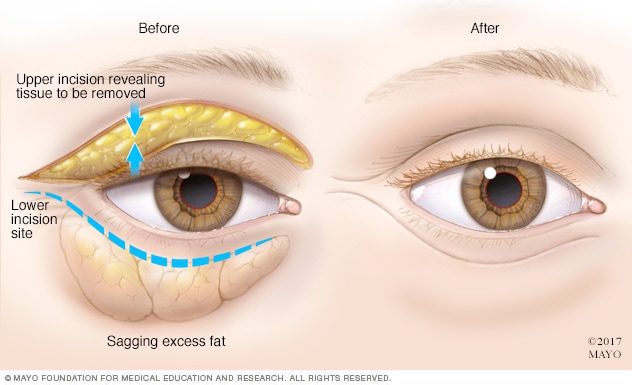 Besides making you look older, severely sagging skin around your eyes can reduce your side vision (peripheral vision), especially the upper and outer parts of your field of vision. Blepharoplasty can reduce or eliminate these vision problems and make your eyes appear younger and more alert.
To help decide if blepharoplasty is right for you, find out what you can realistically expect and explore the benefits and risks of blepharoplasty.
Why Blepharoplasty in Iran?
At Iran Plastic Surgery we will offer you a great Blepharoplasty surgery by our amazing plastic surgeons. Our customers have always been satisfied with the quality of our service and Blepharoplasty in Iran. The most popular surgery we perform is nose job in Iran which we do it by our professional and experienced surgeons.